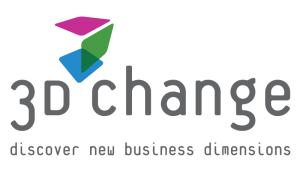 THE BACKGROUND
3D Change are responsible for conceptualisation through to implementation of the annual South London Jobs Fair, a unique model and the largest in the region. It involves engaging public sector suppliers as well as the wider employers with the objective of placing job seekers into employment and opening up business opportunities, including helping SME's to bid for public sector contracts
THE NEED
3D Change needed assistance managing staff and creating systems that would ensure the efficiency and effectiveness of the company in delivering its desired outcomes.
Additional project management support for the South London Jobs Fair including planning and hands on support on the event day.
THE SERVICES
SNM provided in house staff management, guidance on the housing sector and project management support for the South London Jobs Fair.
As a social enterprise one of their main focus is social responsibility and ensuring that remains constant throughout is one of the areas we work jointly to achieve.
THE OUTCOME
The relationship has extended to long term project management support on the annual South London Jobs Fair which is the largest jobs fair in South London delivered in partnership with over 8 housing associations in South London and other London boroughs. And includes the evaluation of the fair which feeds into the end report to partners and sponsors.
A close working relationship with the Director on the expansion of the fair into different regions, building its capacity and maintaining partners and business growth.
We have a unique working relationship, as female entrepreneurs we share expertise and work together to meet the needs our clients.